92 migrants found naked at the Greece-Turkey border:-
The discovery of nearly 100 migrants stripped naked near the border between Greece and Turkey has sparked an angry dispute between the neighbors and calls for an urgent investigation.
The two countries have blamed each other for the apparent mistreatment of the 92 men after images shared on social media shocked people at home and abroad.
The Greek migration minister, Notis Mitarachi, shared a photo showing a group of men with their faces blurred, gathered with all of their clothes removed, some crouching and covering their genitals. NBC News has not independently verified the circumstances surrounding the image's being taken, and it was unclear why the men were without their clothes.
"Turkey's behavior toward 92 migrants whom we rescued at the borders today is a shame for civilization," he said on Twitter. "We expect Ankara to investigate the incident and protect its borders with the E.U."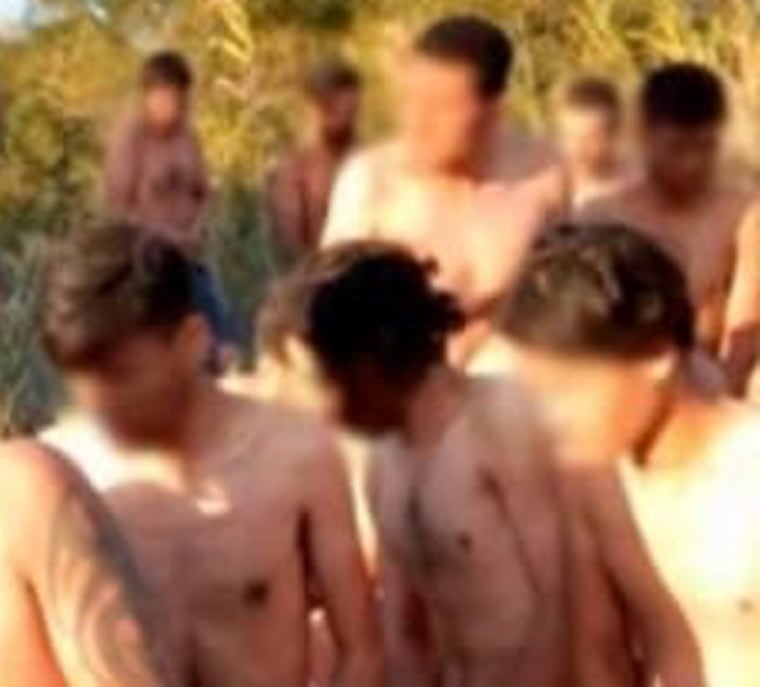 Greek police said they found the men Friday near the Evros river, which borders Greece and Turkey. Police said an investigation showed the men had traveled across the river to Greece in rubber dinghies.
According to Reuters, Greece's citizen protection minister, Takis Theodorikakos, said Sunday that the migrants' accounts suggested they had been taken there by Turkish military police.
Frontex, the European Union's border agency, assisted in rescuing the 92 men, some of whom had "visible injuries," spokesperson Katarzyna Volkmann said in an emailed statement.
Frontex immediately flagged that there had been a "potential violation of fundamental rights" to the agency's fundamental rights office, she added.
İsmail Çatakli, Turkey's interior minister, rejected the accusation that his country was responsible.
"As you couldn't find one single case of human rights violation by [Turkey], you just seek to expose an image of the cruelty you've inflicted as if [Turkey has] done [it]!" he said on Twitter.
Fahrettin Altun, the Turkish government's communications director, went further Sunday, describing the accusation that Turkish bears responsibility as a product of a "Greek fake news machine."
"Greece once again showed the whole world that it does not even respect the dignity of these oppressed people by publishing the photographs of the refugees it has deported, extorting their personal belongings," he said on Twitter.
The Greek and Turkish governments did not immediately reply to requests for comment.
UNHCR, the United Nations refugee agency, said Sunday it was "deeply distressed by the shocking reports and images of 92 people, who were reported to have been found at the Greek-Turkish land border, stripped of their clothes."
"We condemn such cruel and degrading treatment and call for a full investigation into this incident," it said in a tweet.
Illegal migration into European Union territory is a growing problem. Almost 230,000 "irregular entries" were detected at E.U. borders in the first nine months of the year, according to Frontex, a rise of 70% over the same period last year and the highest since 2016.
Greece is an E.U. country, meaning it adheres to the rule of free movement of people across the 27 member countries and to joint protocols on handling illegal migration, whereas Turkey is not.
Turkey did, however, sign a deal with the E.U in 2016 to reduce and control the flow of migrants to Europe in exchange for multibillion-euro aid payments.
Turkey and Greece, both NATO members, habitually clash over several political and security issues, aggravated by unresolved historical disputes over territory and energy exploration rights.
Last month, Greek Prime Minister Kyriakos Mitsotakis said his Turkish counterpart, President Recep Tayyip Erdoğan, made "unacceptable" comments when he questioned Greek sovereignty over the Aegean Sea.
Erdoğan had days earlier accused Greece of occupying demilitarized islands in the Aegean and said he would "do what is necessary" without elaborating.
2. BTS stars to serve military duty in South Korea:-
The global superstars of BTS will perform their military service in South Korea, their representative confirming a move that was long dreaded by their army of fans.
The group's seven members will all fulfill their requirement to serve and not seek any further delays or special exemptions, BigHit Music said in a statement. It said the oldest member, Jin, will be the first to serve, with the stars to reconvene as a group again around 2025 after fulfilling their service commitment.
Jin, 29, whose full name is Kim Seok-jin, had faced possible enlistment starting early next year after he turns 30 in December, with BTS' members having already been granted two-year extensions. That had left a cloud over the group's future and divided the country over whether to let the beloved band delay further or skip the draft entirely.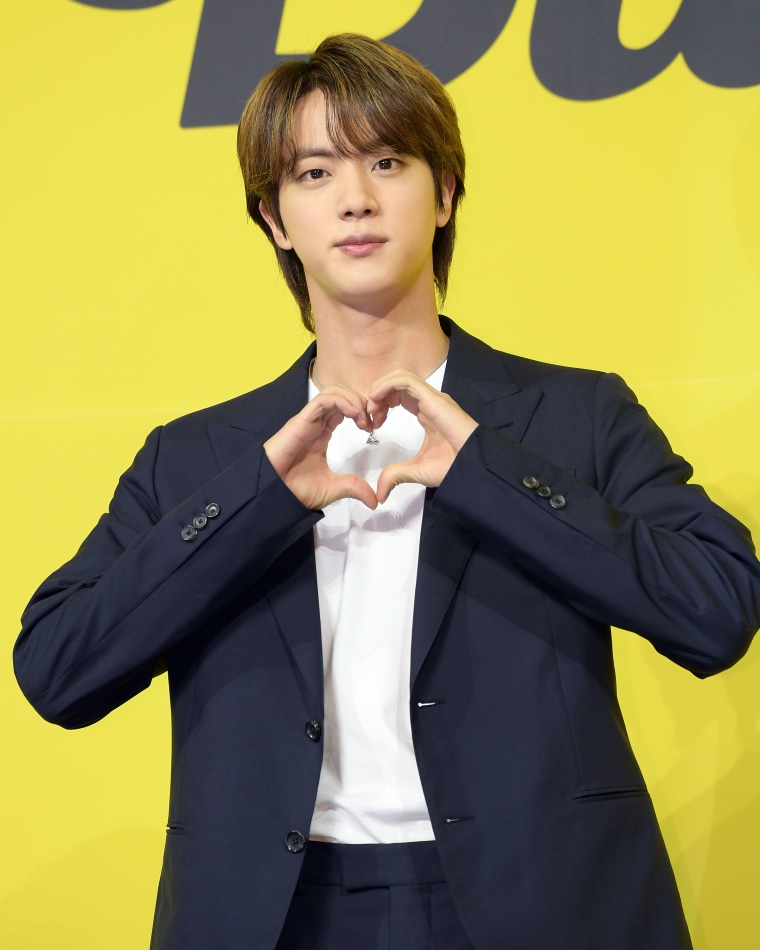 Under South Korean law, all able-bodied men are expected to serve 18 to 21 months in the military to defend against the threat from the country's nuclear-armed neighbor, North Korea. But the law allows for special exemptions for some, including athletes, musicians, and others who enhance the country's prestige.
BigHit Music said in the statement that the K-pop stars were "honored to serve" their country.
Jin is expected to start the process of joining the military as soon as the schedule for his solo release ends at the end of October, the agency said.
Other members of the group plan to carry out their military service based on their own plans, BigHit Music said.
"Since the creation of BTS over ten years ago, the band has risen to international success, broken records, and catapulted K-pop into the global stratosphere," the agency said.
The agency said it had been waiting for the "milestone moment when it would be possible to respect the needs of the country and for these healthy young men to serve with their countrymen, and that's now."
In recent weeks, South Korea's military signaled that it wanted to conscript members of the K-pop supergroup for mandatory service.
Lee Ki-sik, the commissioner of the Military Manpower Administration, told lawmakers this month that it was "desirable" for BTS members to fulfill their military duties to ensure fairness. Defense Minister Lee Jong-sup made similar comments during a parliamentary committee meeting.
Because the draft forces young men to suspend their professional careers or studies, dodging military duties or creating exemptions is a highly sensitive issue.
BTS announced a break from group musical activities to pursue solo projects in June, raising questions about its future.
3. Biden calls England's abandoned tax plan a "mistake":-
President Biden on Saturday called embattled British Prime Minister Liz Truss' abandoned tax cut plan a "mistake" and said he is worried that other nations' fiscal policies may hurt the U.S. amid "worldwide inflation."
Biden said it was "predictable" that the new prime minister on Friday was forced to walk back plans to aggressively cut taxes without identifying cost savings after Truss' proposal caused turmoil in the global financial market. It marked an unusual criticism by a U.S. president of the domestic policy decisions of one of its closest allies.
"I wasn't the only one that thought it was a mistake," Biden said. "I disagree with the policy, but that's up to Great Britain."
After weeks of White House officials declining to criticize Truss' plans, Biden's comments, though they emphasized they were monitoring the economic fallout closely. He was speaking to reporters at an Oregon ice cream shop where he made an unannounced stop to promote the candidacy of Democratic gubernatorial candidate Tina Kotek, as Democrats across the country face a tough political environment amid GOP criticism of their handling of the economy.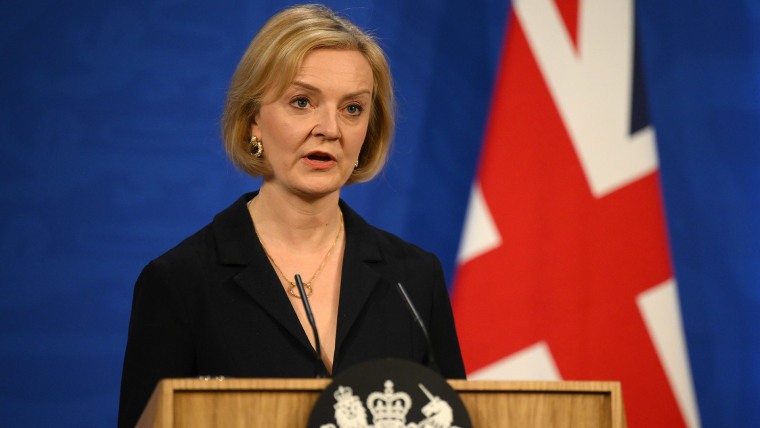 Biden said he was not concerned about the strength of the dollar — it set a new record against the British Pound in recent weeks — which benefits U.S. imports but makes its exports more expensive to the rest of the world.
"I'm concerned about the rest of the world," he added. "The problem is the lack of economic growth and sound policy in other countries."
Said Biden: "It's worldwide inflation that's consequential."
4. Japanese prime minister orders investigation of Unification Church:-
TOKYO — Japanese Prime Minister Fumio Kishida ordered an investigation Monday into the Unification Church in an apparent move to calm the public outrage over his governing party's cozy ties with the controversial group, which were revealed in the wake of Sinzo Abe's assassination.
Former Prime Minister Abe was shot to death in July. The suspect, Tetsuya Yamagami, told police he killed Abe because of his link to a religious group he hated. A letter and social media postings attributed to Yamagami said his mother's large donations to the church bankrupted his family and ruined his life.
Kishida said a government hotline set up to receive complaints and inquiries about the church has resulted in more than 1,700 cases handled by police and legal experts.
"Many victims face financial difficulty, and their families were destroyed, but the government has not been able to provide adequate support, and I take it seriously," Kishida said. He also pledged to do more to support the alleged victims, including a possible revision to the consumer contract law to prevent future problems.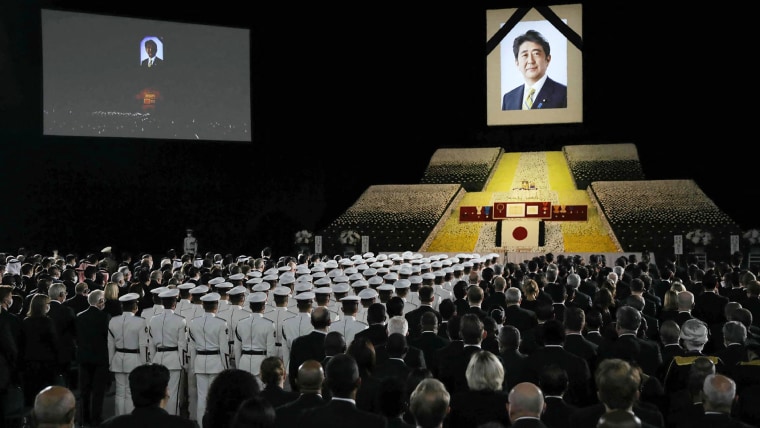 The Unification Church, founded in South Korea in 1954 by Sun Myung Moon, obtained a religious organization status in Japan in 1968 amid an anti-communist movement supported by Abe's grandfather and former Prime Minister Nobusuke Kishi.
Since the 1980s, the church has faced accusations of devious business and recruitment tactics, including brainwashing members into turning over huge portions of their salaries to Moon.
The group acknowledged there had been cases of "excessive" donations. It says issues have been mitigated since it adopted stricter compliance in 2009 and recently pledged further reforms.
A government panel submitted a report earlier Monday that found many financial problems and lawsuits stemming from the church's methods. The report called for an investigation while considering revoking the group's legal status, though officials are seen as reluctant to go that far.
On Monday, Kishida told a parliamentary committee meeting that he has instructed Education and Culture Minister Keiko Nagaoka, primarily overseeing religious groups, to prepare for an investigation into the church under the Religious Corporations Act.
The police investigation of Abe's killing led to revelations of widespread ties between the South Korea-based church and members of Japan's governing Liberal Democratic Party, including Abe, over their shared interests in conservative causes. The case also shed light on the suffering of adherents' children, some of whom have come out and said they were forced to join the church and were left in poverty or neglected because of their parents' devotion.
An LDP survey in September found nearly half of its lawmakers had ties to the church, including Cabinet ministers. Kishida has pledged to cut all such ties, but many Japanese want a further explanation of how the church may have influenced party policies.
Kishida has come under fire, and his government's support ratings have nosedived over his handling of the church controversy and for holding a funeral for Shinzo Abe, one of Japan's most divisive leaders, who is now seen as a key link to the governing party's church ties.
Nagaoka, the culture minister, said she would set up a panel of legal and religious experts next week to discuss a rare investigation into a religious group.
Members of the National Network of Lawyers Against Spiritual Sales, who watch the church, submitted a request last week to the culture and justice ministries and the top prosecutor to issue a disbandment order to the church.
A group of about 40 individuals and organizations, including anti-cult activists and so-called second-generation followers, started a petition drive seeking to revoke the church's legal status as a religious organization. The petition collected nearly 25,000 signatures within hours of the launch.
The church has acknowledged that Yamagami's mother donated more than 100 million yen ($700,000), including life insurance and real estate, to the group. It said it later returned about half at the request of the suspect's uncle.
5. 8 killed in fire at Iran's notorious Evin Prison amid anti-government protests:-
At least eight people were killed, and dozens more were injured after a large fire broke out at a notorious prison housing political prisoners and anti-government activists in Irans's capital, Tehran, the semi-official Tasnim news agency reported Monday, citing the country's judiciary.
In the fifth week of nationwide anti-government protests triggered by the death of a young woman in police custody, one of several videos published to Twitter showed large flames and plumes of smoke rising from Tehran's Evin Prison.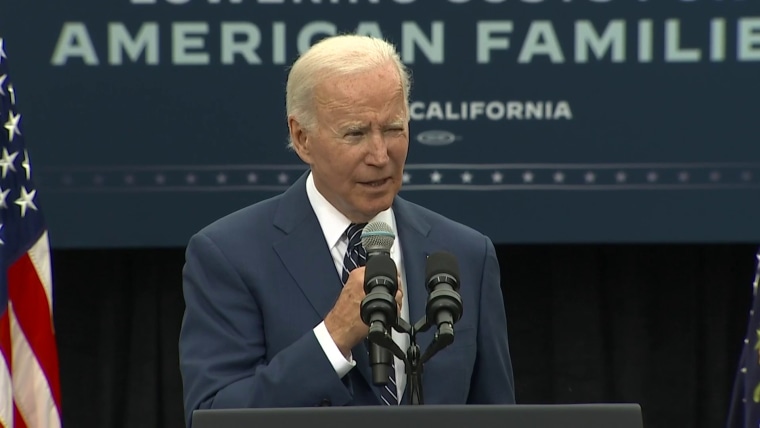 In another video shot outside the facility, gunshots and screams can be heard coming from inside the facility, which is also known to hold foreign citizens.
Citing Iran's judiciary, IRNA reported that the blaze started after inmates set fire to prison uniforms at a warehouse and that there were "skirmishes" between prisoners and staff members.
The agency added that four people had died from smoke inhalation, and 61 others were injured. Four people were in critical condition. It was later reported that another four of those who had been injured had died, according to Tasnim.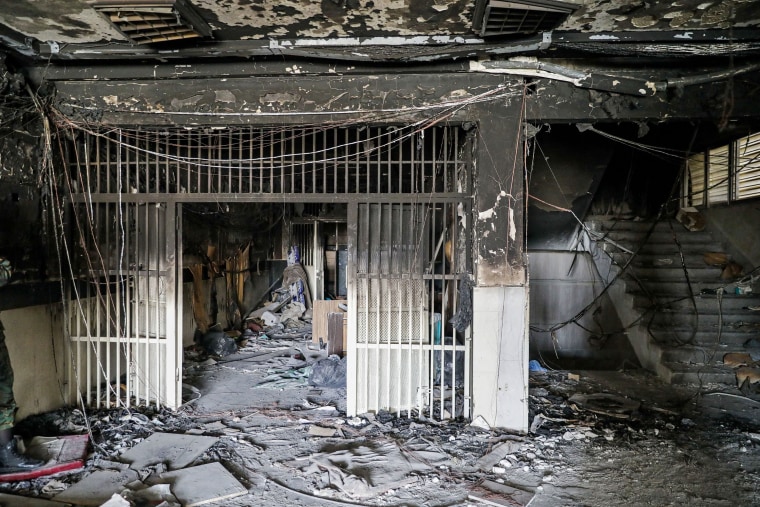 Sunday marks a month since the death of Mahasa Armini in morality police custody, which sparked nationwide protests led mainly by women, strikes, and a violent crackdown by Iran's security forces.
Amini, 22, from Iran's Kurdistan region, died in custody after being detained last month in Tehran and accused of failing to cover her hair fully and defying the country's strict dress codes. Three days later, she was dead. 
Police said Amini died after she slept in, but her family has said witnesses told them she was beaten by officers, and it has complained about how her death has been investigated.
A report released this month by the Iranian Legal Medical Organization, which describes itself as independent but is part of the country's judiciary, said Amini died from multiple organ failure caused by an underlying disease.
Since her death, the demonstrations have posed one of the most serious challenges to the Iranian government since the 1979 revolution, with some people chanting slogans against the supreme leader, Ayatollah Ali, and President Ebrahim Irasi.
State media has reported that at least 60 people have died since the protests began. Human rights organizations believe the number is likely to be much higher.
The government has blamed what it calls "foreign enemies" for stoking the unrest.
A State Department spokesperson said late Saturday that the U.S. is "closely monitoring the concerning situation at Iran's Evin prison and the danger it poses to its many detainees."
"Our priority is the safety of U.S. citizens wrongfully detained in Iran. Their safety and rights must be ensured," the spokesperson said in a statement.
In 2018 the Treasury Department imposed sanctions on Evin's prison for what it called "serious human rights abuses." The Treasury Department website says prisoners at Evin Prison are subject to "brutal tactics inflicted by prison authorities, including sexual assaults, physical assaults, and electric shock."
A lawyer representing an American Iranian held at Evin, who was imprisoned for nearly seven years on espionage-related charges the White House rejects as baseless, said Sunday that Namazi had contacted his relatives.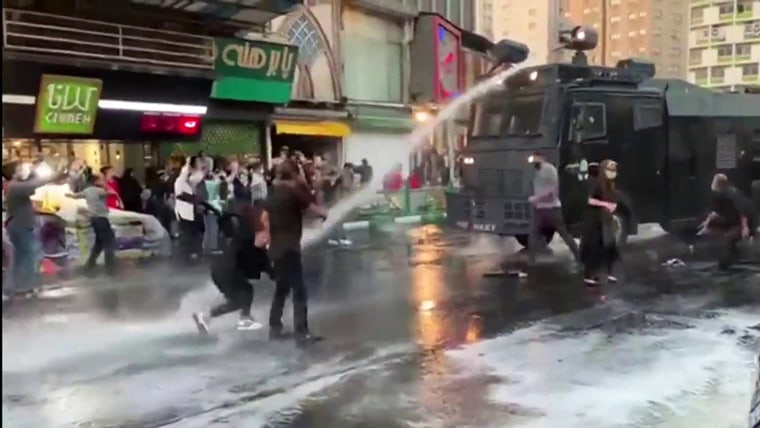 "I am pleased to report that #SiamakNamazi has spoken to his family. He is safe and has been moved to a secure area of Evin Prison. We have no further details at this time," Jared Genser said on Twitter.
Several other dual-national Iranians and foreign citizens are held in Evin prison. The facility has long been known for holding political prisoners and those with ties to the West.
During a campaign trip to Portland, Oregon, President Biden addressed the unrest in Iran, saying he was surprised by "the courage of people and women taking the street" in the recent protests and that he had enormous respect for them. "It's been really amazing," he said.